Your Beacon Cove Specialists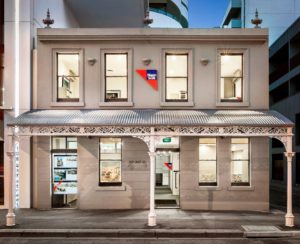 When David Lack first established Biggin & Scott Port Melbourne, he had a crystal-clear vision of market leadership in mind—the one that is tirelessly built upon dedication to customer service, marketing innovations and strong corporate ethics which value integrity, authenticity and commitment.
As a result, it is no surprise that Biggin & Scott has been the market leader in Beacon Cove for almost 20 years from the very beginning. Since the early re-sales of homes and apartments in the first stages of the precinct, Biggin & Scott have continued to raise the bar and set spectacular record prices, time and time again.
Only David Lack and his team can offer you an unprecedented level of service, knowledge and reputation. They have sold and leased properties on every street and in every apartment building of Beacon Cove—a feat not achieved by any other agency!
For those looking to improve, renovate or extend their current dwellings, our team at Biggin & Scott always keep up to date on the ever-changing planning guidelines. Local residents know to come to us as their first port of call when seeking genuine expert advice on home improvement.
Whether you are thinking of buying, selling or leasing, do not miss the opportunity to talk to us, because only Biggin & Scott Port Melbourne know Beacon Cove—like the back of our hand!